There was a struggle and the woman managed to grab his Taser and use it on him before he shot her, police say.
A woman in Texas was shot dead by a police officer after she allegedly grabbed his Taser and opened fire on him.
Looks like she said "I'm pregnant" seconds before she was killed.
Lieutenant of police of BAYTOWN Steve Dorris said between the pair arose a struggle and the officer was forced to use his Taser.
But when he tried to arrest the woman, she managed to grab the Taser and use it on the officer.
Then he shot her five times, killing her. The officer has not received serious injuries in the altercation.
It has not been confirmed whether she was pregnant and an autopsy will be performed to determine whether she was.
Late Monday night, an unnamed officer patrolled a residential complex in BAYTOWN and tried to apprehend a 45-year-old woman.
According to Lieutenant Dorris, he had a previous relationship with her because he knew she had outstanding warrants.
In a video that appeared on social media, there was a woman who said, "You're actually stalking me" and "I'm actually going to my home."
An unknown woman was lying on the ground and seemed to reach for the officer when she seemed to say, "I'm pregnant."
A few moments later, he killed her.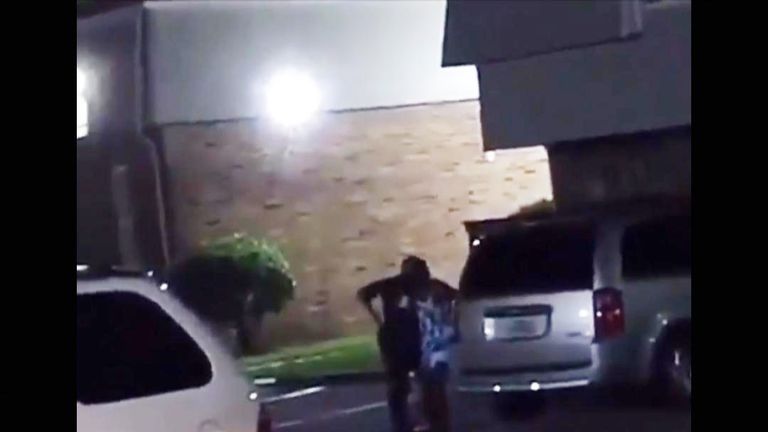 This is a tragic event for everyone involved. Of course, our hearts go both to the family of the deceased and to our officer, said by Lieutenant Dorris.
The woman's name was not released because her family had not yet been informed.
Investigators want to talk to the man who shot the shooting as they were witnesses.